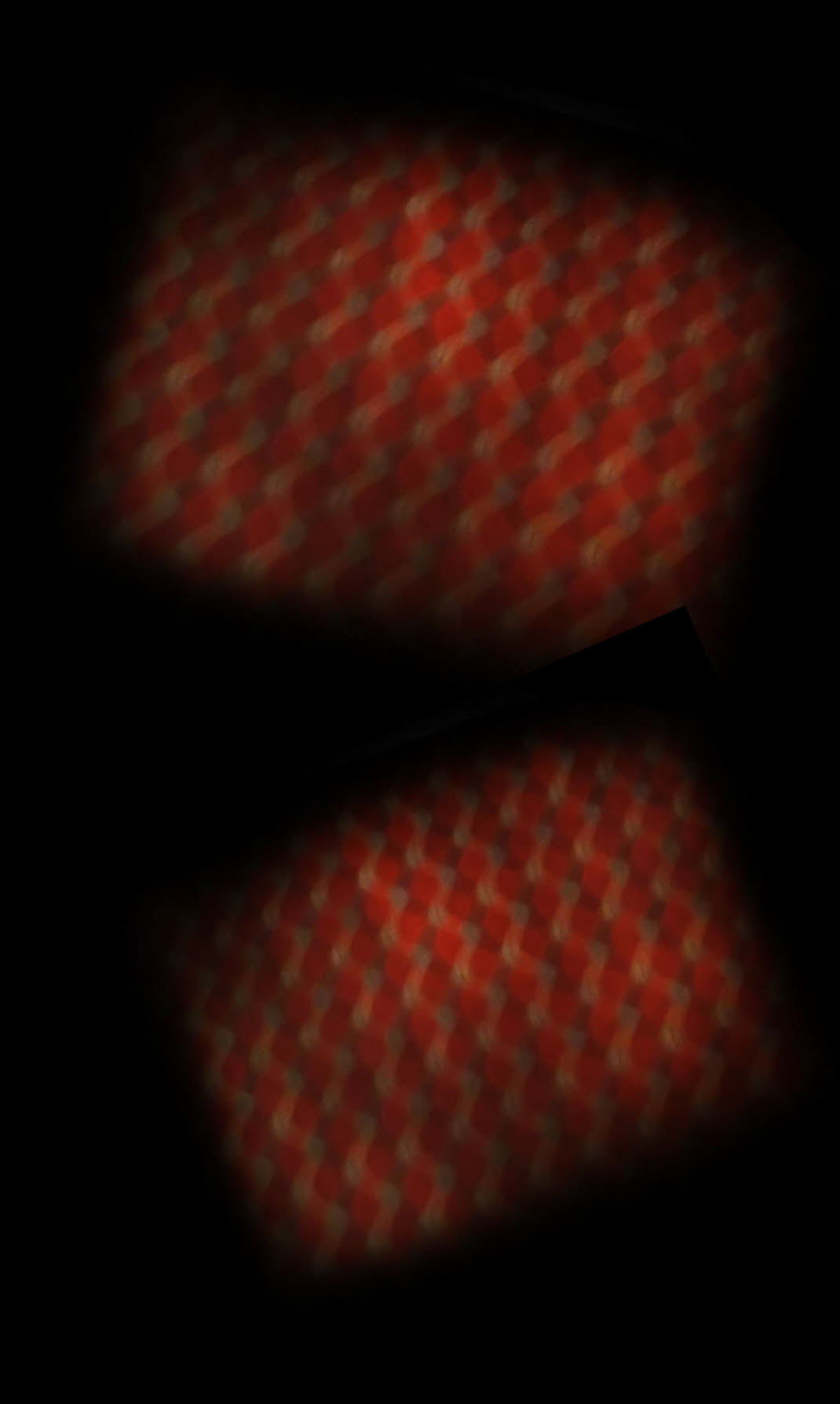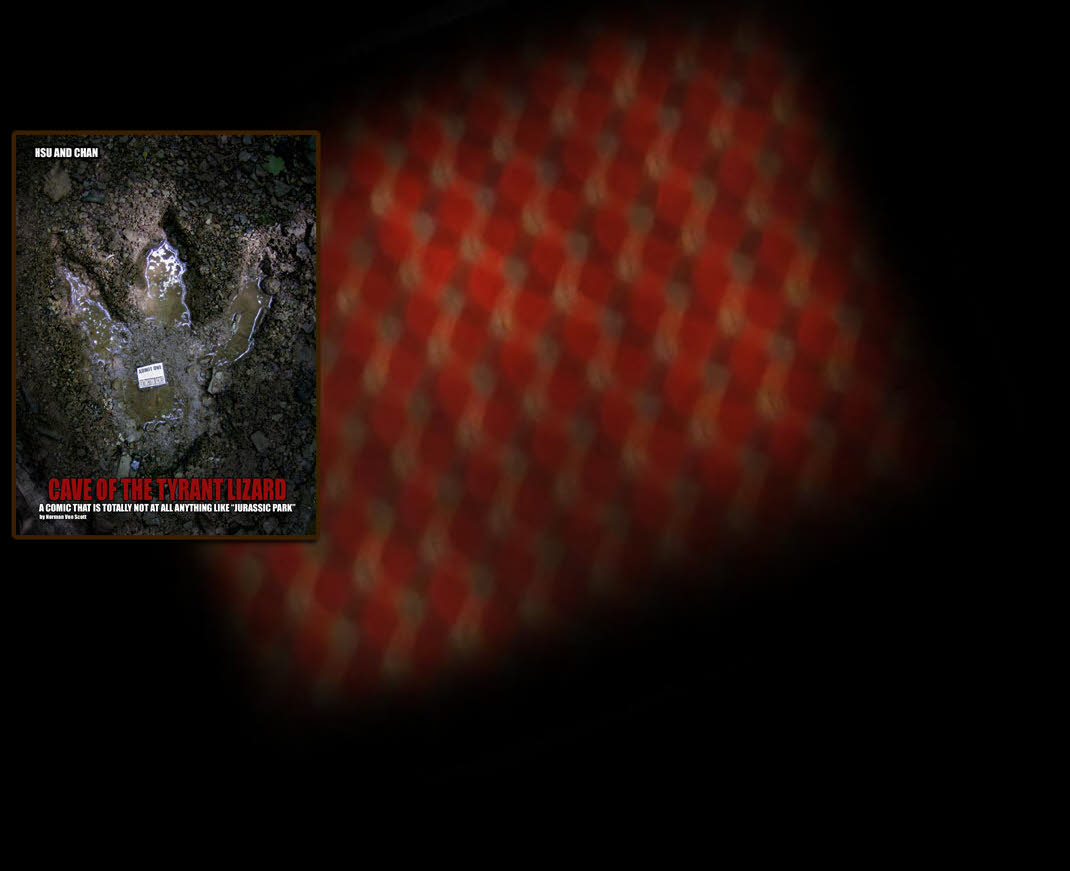 All original content copyright 2010 J. Scott, all rights reserved.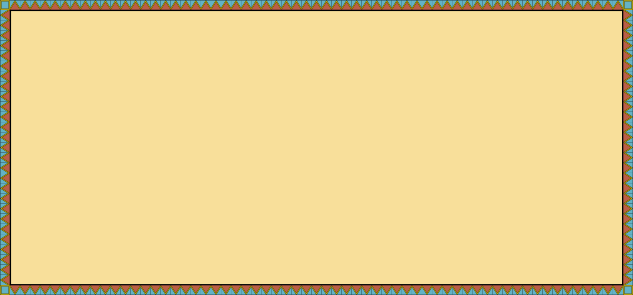 What happens when Hsu and Chan tamper in the realm of genetic engineering, technologically resurrecting prehistoric creatures into our modern world?
Well, yes, of course they break loose and eat people. I meant BESIDES that.
Eschewing the lessons learned from both "Jurassic Park" and "Carnosaur," the Tanaka brothers mix live dinosaurs, amusement park attractions, and boozed-up teenage victims in a glorious romp that can only end in bloodshed!
Buy an overpriced theme park snowcone and keep your hands inside the ride vehicle, as Hsu and Chan take you into... The Cave of the Tyrant Lizard!
5 pages of suspense by Norm Scott! $0.99
Includes Bonus Digital Pinup!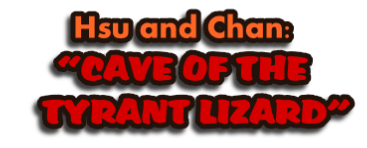 If you're reading this now, you're pretty much guaranteed to already have everything you need to enjoy our downloadable comics! Check out the downloadable-comics FAQ for details.


Not a bad question, discerning reader! If the internet has taught us nothing else, it's that media content can no longer be considered art, to be purchased and appreciated at will by the individual, but rather is marketing material, to be shoved unceremoniously down the public's throat in hopes it will drive them to buy branded T-shirts.*
But the fact of the matter is that we here at Spookingtons still love our art, the same way we love a beach vacation or a bacon sandwich; we revel in the experience, freeing ourselves momentarily from the outside world and growling at anyone who tries to snatch our plate away. We believe there's room in this world for a digital media experience that goes beyond bite-sized gag comics and ten-second clips of teenagers lighting their flatulence.
Although we acknowledge that all things have their place.
To this end, Spookingtons' downloadable offerings have been designed not only to deliver critically-acclaimed, high-quality media content, but also to provide, in and of themselves, an environment conducive to the appreciation thereof. If this sounds pretentious – well, it is, but it's also true, so buy some of our digital media, comrade!
*Incidentally, we have T-shirts for sale.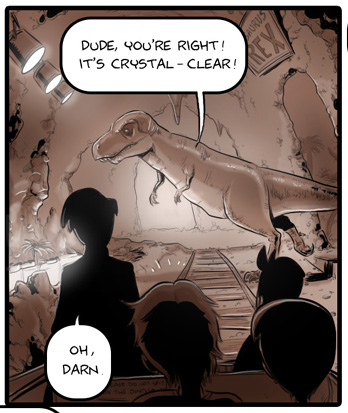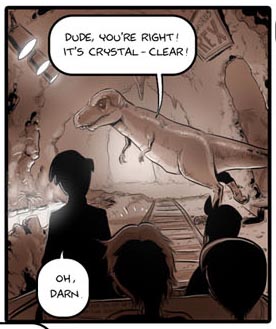 Why squint, when for a pittance you can revel in stark, glossy comic-book clarity?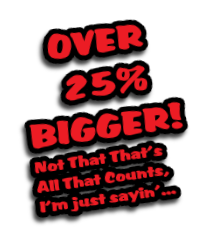 How about an exclusive H&C digital pinup drawn by Sarah Miller and colored by Norm Scott? It's beautiful!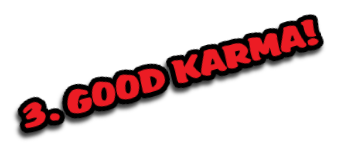 You're supporting the creation of more high-quality Spookingtons content every time you fork us over some cash – we're not blowing it all on the ponies, promise! Do your part for the proliferation of high-larious, convenient, DRM-free cartoonery and buy the darned comic! You wont be sorry!*
*Management does not actually guarantee lack of sorrow. We wish you the best, though!